Will & Daughters | New AC Units, AC and Furnace Repair | Superior Az
Will & Daughters | New AC Units, AC and Furnace Repair | Superior Az
Claimed
AC repair, new AC units, Superior AZ, cooling services, heating services, air conditioning repair, energy efficiency, AC maintenance, reliable HVAC, Will & Daughters Cooling & Heating, AC Repair in Superior AZ
10672 E. Wallflower Ln., Florence 85132, Pinal County, Arizona
Categories:
Details

Map

Reviews

Gallery

Offers
Will & Daughters Cooling and Heating in Superior, AZ
ROC#345349
Tired of battling the Superior, AZ heat with a subpar AC unit? At our AC repair and service center, we specialize in all things related to new AC units and AC repair, providing the highest quality air conditioner maintenance in Superior, Arizona.
Investing in New AC Units
As residents of Superior, AZ, we know the crucial role of an air conditioning unit in making our homes comfortable. When the time comes to invest in new AC units, it's essential to consider several factors.
How Much Should I Expect to Pay for a New AC Unit?
The cost of a new AC unit can vary significantly, influenced by factors such as the AC unit's size, the brand, and the unit's Seasonal Energy Efficiency Ratio (SEER rating). While initial cost may be a concern, it's essential to consider the energy savings from investing in a new, energy-efficient model.
What is the Most Expensive Part of an AC Unit to Replace?
The most expensive part of an AC unit to replace often is the compressor, located within the outdoor unit. Other costly parts to replace include the evaporator coil and the air handler. Repair costs can be high, making it essential to weigh the repair cost against the AC replacement cost.
Is It Better to Repair AC or Buy a New One?
Whether to repair or replace your AC unit depends on factors like the repair cost, the unit's age, and its energy efficiency. If your air conditioning unit is older and repair costs are high, a new air conditioner could be a more cost-effective solution. It's also wise to consider the energy efficiency of your current system. New air conditioning units generally use less energy, which can lead to lower cooling costs and energy bills over time.
Lifespan of an AC Unit: When Should it Be Replaced?
The life expectancy of an air conditioner varies, but the average lifespan typically ranges between 10 to 15 years. With proper maintenance and regular annual check-ups, your AC unit may last a few more years. However, if the unit has had poor maintenance, or if you're facing constant issues like a refrigerant leak or poor airflow, it might be time to consider an air conditioning replacement.
A Peek into Our AC Repair Services
When your AC unit isn't providing the cool air you need, our Superior, AZ AC repair services are here to help. From dealing with a dirty air filter to repairing condenser coils, we ensure your AC unit operates efficiently. We're well-versed in handling issues like poor maintenance and can help extend your air conditioner's lifespan with proper care and attention.
AC Repair Cost in Superior, AZ
We strive to make AC repair cost in Superior, AZ affordable. While prices depend on the complexity of the repair, rest assured that we aim to provide cost-effective services. Additionally, remember that regular maintenance of your air conditioning system can help avoid hefty repair costs in the future.
Embrace Energy Efficiency with New AC Units
In today's world, energy efficiency is more important than ever. A new AC unit with a high SEER rating not only helps you save on energy bills, but also contributes to a more sustainable future. Whether you need a central air conditioner, a portable air conditioner, or are interested in exploring options like heat pumps, we're here to guide you towards the most energy-efficient choices in Superior, AZ.
Remember, investing in a new AC unit is not just about cooling power, but also about improving energy efficiency and lowering cooling costs. Join us in embracing the future of air conditioning in Superior, AZ.
Wrap-up
From helping you decide between repair or replace, to understanding how much a new air conditioner might set you back a few hundred dollars or more or more, our team of seasoned experts in Superior, AZ is here to guide you every step of the way. We're committed to ensuring your AC unit's life expectancy isn't cut short due to poor maintenance or a circuit breaker problem.
AC Maintenance: A Proactive Approach
Beyond repair and replacement, we also offer maintenance services for air conditioners. A properly maintained AC system involves cleaning and changing air filters, keeping the drain line clear, and ensuring the proper function of all components. Regular maintenance of your air conditioning unit in Superior, AZ can extend your air conditioner's lifespan, helping you avoid wasting money on unnecessary repairs or premature replacement.
The Role of Smart Thermostats and Air Filters
Modern AC units often work best with smart thermostats, helping you optimize your energy usage and ensure cool air throughout your home. Similarly, changing your air filters routinely will maintain your AC unit's efficiency and prevent issues like poor airflow.
Ensuring Your AC Unit's Longevity
All air conditioning units have a typical range of operation years. However, with our comprehensive AC repair and maintenance services, we aim to push the boundaries of your unit's average ranges, granting you a few more years of efficient service. Remember, maintenance is key to ensuring a long life for your air conditioner, and we're here to make that process seamless for you.
Your AC Unit's SEER Rating
The SEER (Seasonal Energy Efficiency Ratio) rating of your AC unit plays a crucial role in its performance. A higher SEER rating indicates better energy efficiency, which can lead to significant energy savings over time.
Final Thoughts
Our mission is to provide Superior, AZ with unparalleled service in the realm of AC units, repairs, and maintenance. We strive to extend the life of your current system, help you navigate the process of choosing a new system when necessary, and ensure your AC unit is a source of comfort rather than stress. With our focus on energy-efficient models and maintaining a high SEER rating, we're dedicated to keeping your home cool while saving you money and contributing to a sustainable future.
Looking Forward
Our Superior, AZ team is committed to serving our community's air conditioning needs. Whether you're grappling with a decision to repair or replace, curious about the potential energy savings from a new unit, or simply in need of regular maintenance, we're here to help. Let us help you keep the Superior, AZ heat at bay, ensuring your home stays cool and comfortable all summer long.
Remember, a well-functioning air conditioner is not just about beating the heat; it's also about improving energy efficiency, cutting down on energy bills, and enjoying a comfortable home environment. So reach out to us today for a comfortable, cool, and cost-effective tomorrow.
Common Problems That Require AC Repair
Some issues can reduce the performance of your air conditioning system, leading to a significant decrease in energy efficiency and an increase in energy bills. Such problems include a dirty filter, refrigerant leak, poor maintenance, and problems with the evaporator coil or condenser coils. If you encounter any of these issues with your air conditioner, consider reaching out for professional help from our AC repair team in Superior, AZ.
Understanding the Repair Costs
Repair costs depend on the specific issues with your AC unit. If you're wondering whether it's worth repairing your current system or replacing it with a new one, we're here to provide guidance. In some cases, a few hundred dollars spent on repairs could prolong your air conditioner's lifespan by a few more years. However, if your current unit is an older model with high energy costs, it might be more cost-effective to invest in a new, energy-efficient model.
Keeping Your Energy Bills Low
One of the key benefits of a well-functioning air conditioning unit is the potential for lower energy bills. An energy-efficient model, a new system with a high SEER rating, or a well-maintained older unit can all contribute to significant energy savings over time.
Annual Maintenance: A Key to Longevity
Annual maintenance plays a critical role in ensuring the long-term efficiency of your air conditioner. Whether it's cleaning your air filter, checking the circuit breaker, or ensuring there's no blockage in the drain line, regular maintenance can keep your air conditioner running smoothly, helping you avoid unnecessary AC repairs in Superior, AZ.
Air Conditioner Replacement
Whether you're in need of a new AC unit, wrestling with a complex AC repair, or simply looking for routine maintenance, we are your reliable partners in Superior, AZ. We understand the importance of a fully functional air conditioner in our Arizona climate and are committed to providing top-tier services that keep your home comfortable and your energy bills manageable.
Reach out to us today to experience why we're Superior, Arizona's trusted choice for all things air conditioning. We look forward to helping you keep your home cool, comfortable, and energy-efficient.
Type
HVAC, New AC Units & Furnace Repair
0.0 average based on 0 Reviews
---
There are no reviews at the moment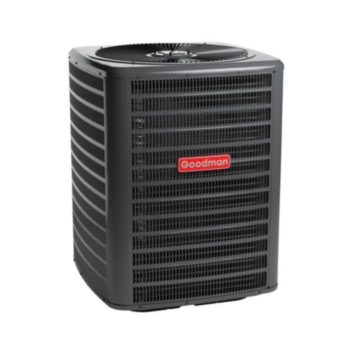 E. Wallflower Ln., Florence
19 June 2023
Price may vary on home or business layout and location