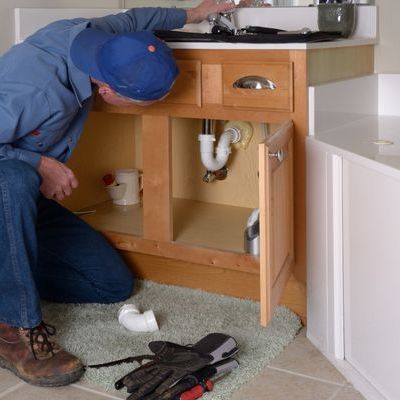 Plumbing Companies
Welcome to the Plumbing Companies section of the Superior, Arizona Business Directory. This section lists plumbing companies that provide expert services to homeowners in the area. From leaky faucets to full-scale plumbing installations, these companies have the knowledge and expertise to…
More
Welcome to the Plumbing Companies section of the Superior, Arizona Business Directory. This section lists plumbing companies that provide expert services to homeowners in the area. From leaky faucets to full-scale plumbing installations, these companies have the knowledge and expertise to handle all of your plumbing needs, including water softeners.
Plumbing companies offer a wide range of services to homeowners, including repairs, installations, and maintenance. One of the most popular services they offer is emergency plumbing repairs. Whether it's a burst pipe or a clogged drain, these companies are available 24/7 to help you with any plumbing emergency.
In addition to emergency repairs, plumbing companies also offer routine maintenance services. This includes everything from annual inspections to regular drain cleaning to ensure your plumbing system is functioning properly and to avoid any costly repairs down the road.
Another popular service provided by plumbing companies is water heater installation and repair. Whether you're looking to upgrade to a more energy-efficient model or simply need a repair on your existing unit, these companies have the knowledge and experience to get the job done right.
Additionally, plumbing companies can help you install and maintain a water softener system. Hard water can damage pipes and appliances, leave stains on clothes, and cause skin irritation. A water softener can eliminate these problems by removing minerals from your water supply, leaving you with softer and cleaner water.
Finally, plumbing companies also offer a range of installation services, including bathroom and kitchen remodels, pipe replacement, and sewer line repairs. No matter what your plumbing needs may be, the companies listed in this directory are ready to help with both emergency and non-emergency problems, including water softener installations and repairs.
Less